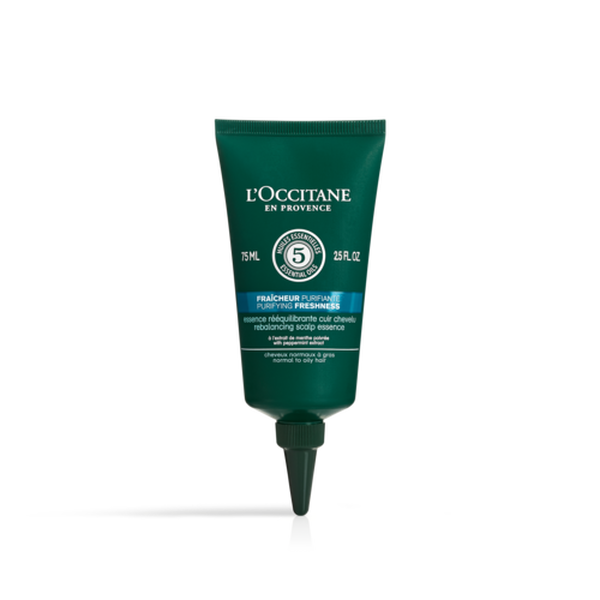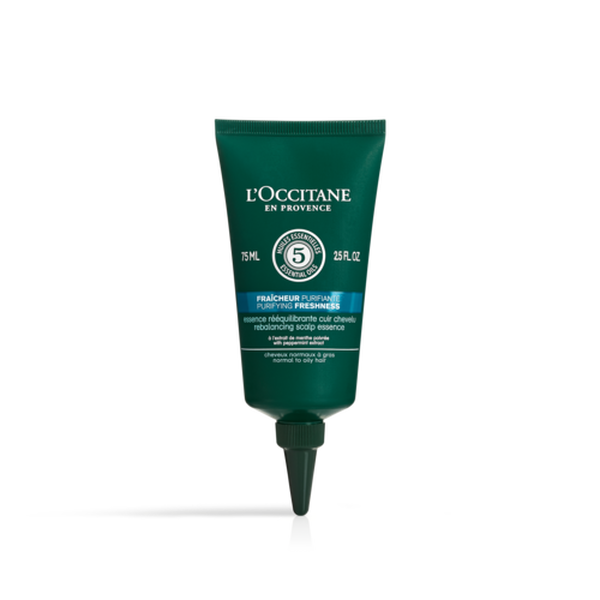 Purifying Freshness Regulating Essence
Formulated without silicone, this scalp essence works to rebalance excess sebum in normal to oily hair
Description
Formulated without silicone, this scalp essence works to rebalance excess sebum in normal to oily hair, while also providing a refreshing effect. The gel texture immediately acts on the scalp without weighing down the hair. Excess sebum is regulated, and the scalp is rebalanced and comfortable.
Featured Ingredients
A blend of essential oils combined with a natural-origin complex known for its refreshing properties, for a unique aromatic experience and enhanced efficacy:
• 5 essential oils: Thyme, Grapefruit, Mint, Lavender, Cedar
• Peppermint from Provence: known for its refreshing properties.
• Plant-based vinegar: beautifies the hair.
• Fireweed: helps reduce excess sebum and soothe the scalp.
Tip
Spray on scalp and massage whole head using circular movements.