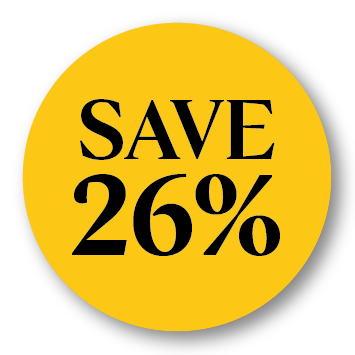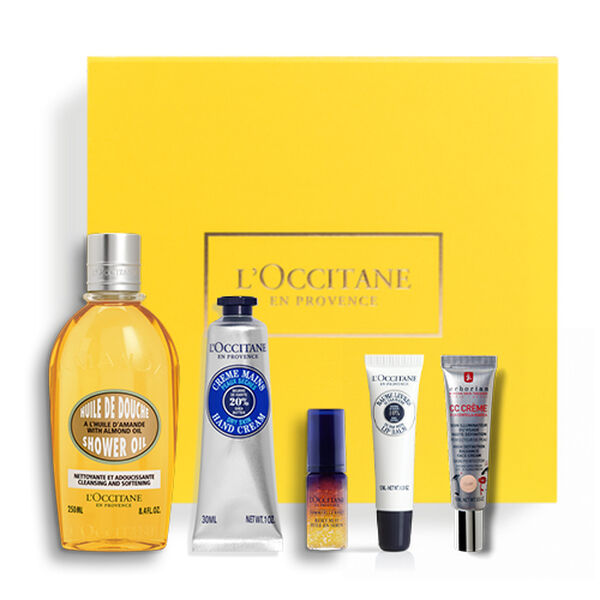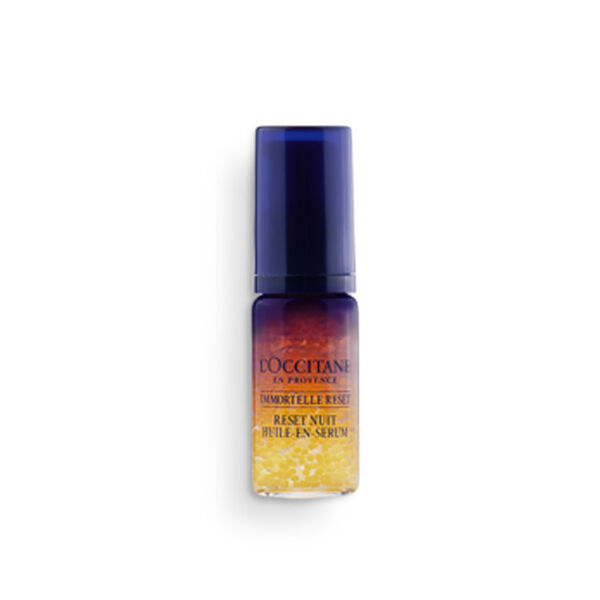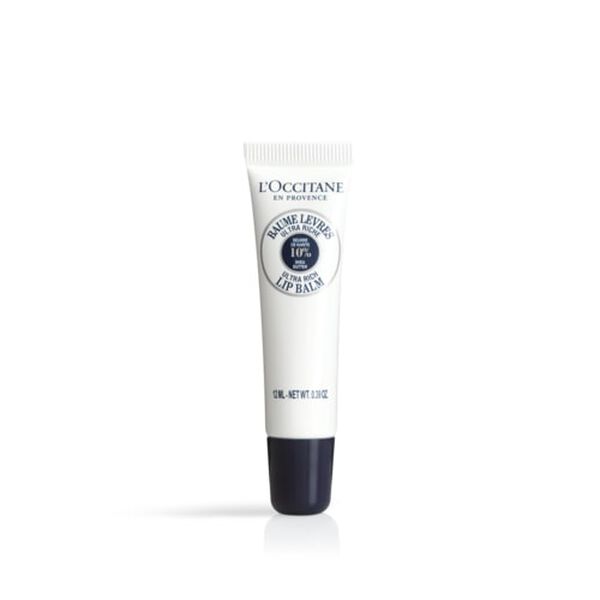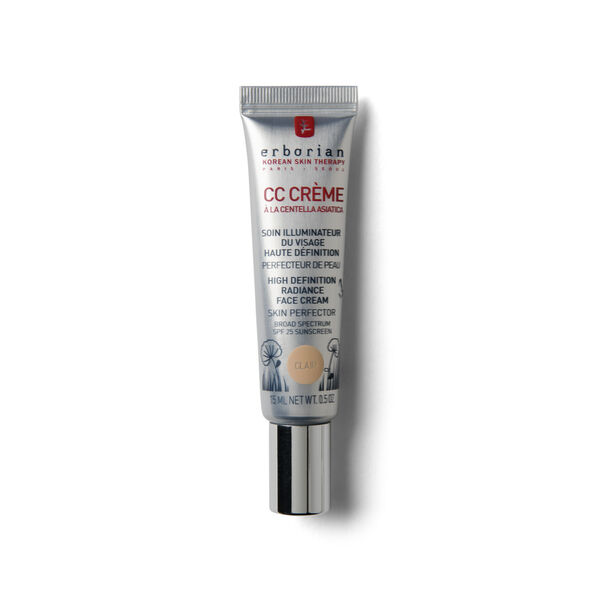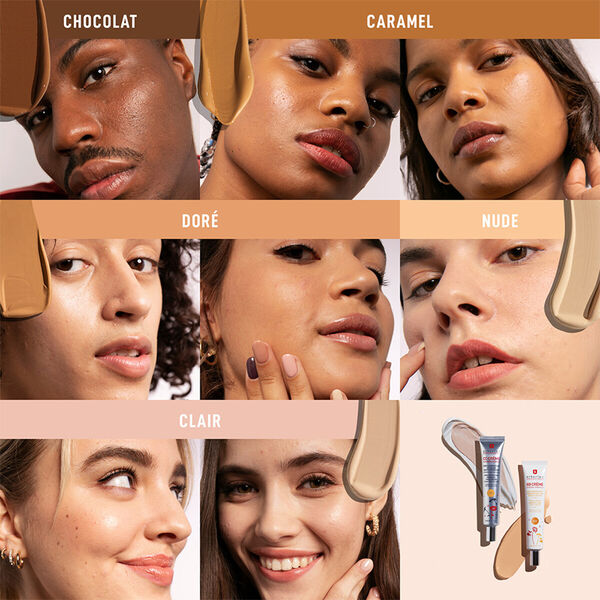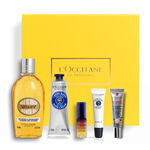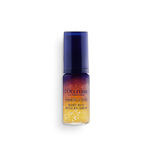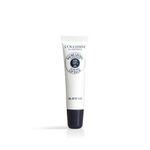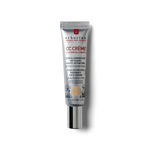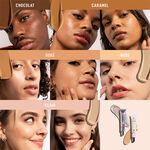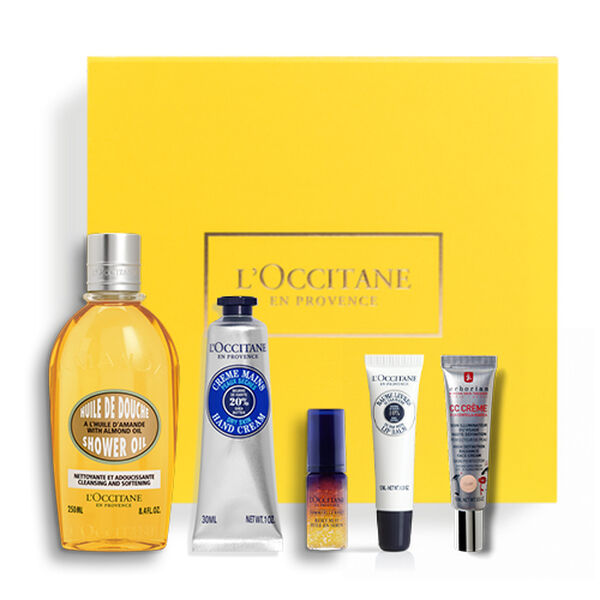 L'Occitane x Erborian - CC Clair
Sorry, this product is no longer available
Click here to see similar products

Discover the limited edition collaboration box that includes L'Occitane and Erborian's bestsellers.



249 AED
Valued At

337 AED
Description
This set includes:
Almond shower oil 250ml: this shower oil enriched with sweet almond oil, gently cleanses the body by preserving the softness, and leaves the skin hydrated all day. Note that once the bottle is empty you can reuse it, thanks to its eco-friendly aspect. It's also available in an Eco-Refill package.
Shea hand cream 30ml: rich in organic shea butter and the extracts of Honey, almond and coconut oil complement the action of the organic shea butter to optimize the effectiveness of this treatment.
Shea lip balm 12ml: a practical lip balm that is enriched with shea butter, to nourish and soften dry lip. A perfect addition to your bag.
Immortelle reset oil-in-serum 5ml: Enriched with the powerful hydrating properties of sweet almond, this shower oil turns into a foam when it hits water, gently cleansing and hydrating your skin in a delicious burst of moisture.
CC Cream - Clair 15ml: This product helps to boost radiance, and hydrates and prevents sun damage with 25 UV protection. This cc cream is the perfect combination of skincare and makeup.
Featured Ingredients
Immortelle Reset Serum
Immortelle Essential Oil from Corsica - Known for its anti-aging properties, this antioxidant powerhouse helps to protect the skin from external aggressions.
Marjoram Extract - Helps to reawaken skin.
Acmella Oleracea Extrac - Helps skin immediately look smoother.
Shea Butter Ultra Rich Lip Balm
Shea Oil - Rich in fatty and unsaponifiable acids, it protects the skin from dehydration, while nourishing and softening it.
Beeswax - Known to help nourish, soften and protect the skin from dehydration.
Castor Oil - Rich in omega 9, this vegetal oil is known for its nourishing properties.
Candellilia Wax - Known to help retain the natural moisture of the skin.
Shea Butter Hand Cream
Organic Shea Butter - Shea butter rich in omega 6 (nourishing properties) and omega 3 (known to soothe skin).
Beta-Glucan- A naturally derived sugar complex that contributes to moisturize and soothe the skin.
Almond Shower Oil
Sweet Almond Oil - Rich in omega 6 and 9, it nourishes and softens the skin. This almond oil is mostly used for its soothing and softening action on sensitive and dry skin.
Omega 9 - Fatty acids that occur naturally in the skin. Nourishing and softening properties.
Grape Seed Oil - Rich in omega-6 and 9 fatty acids. Helps nourish and soften dry skin.
CC Cream - Clair
Tiger Grass Extract (Centella asiatica) - Helps soothe, helps prevent the onset of signs of aging, helps improve skin firmness, helps improve skin elasticity.
Honey Extract - Helps moisturize the skin
Vitamin E - Antioxidant