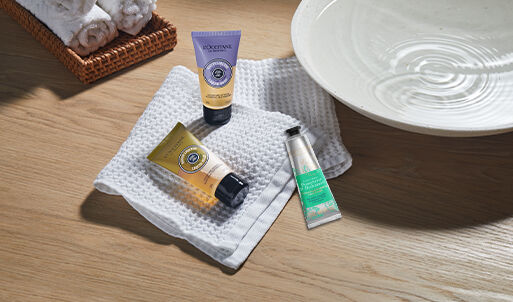 Spend 649 AED and get your FREE verbena and lavender liquid soap and a nourishing hand cream for staying safe on-the-go!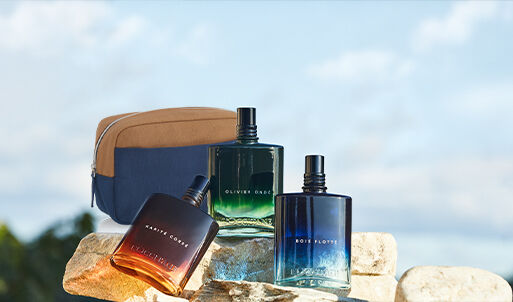 Shop 1 of our new men's fragrances and get a FREE premium cosmetics pouch at checkout.
DISCOVER NEW IN GIFT SETS
Scrub your skin with our almond and shea exfoliating soaps for smooth, nourished skin.
SHOP NOW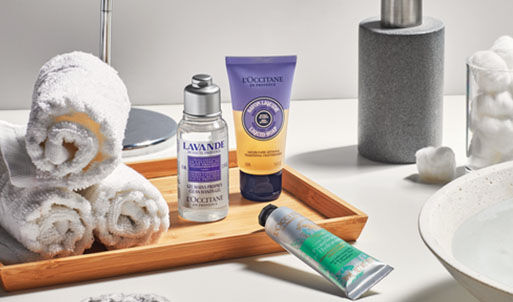 Keep safe with our range of hand gels, liquid soaps and creams for hydrated hands.
ADD NEWNESS TO YOUR ROUTINE