CONTACT US -
BE A PARTNER
L'Occitane signature amenities are available for hotels. Get in touch with us to become our partner!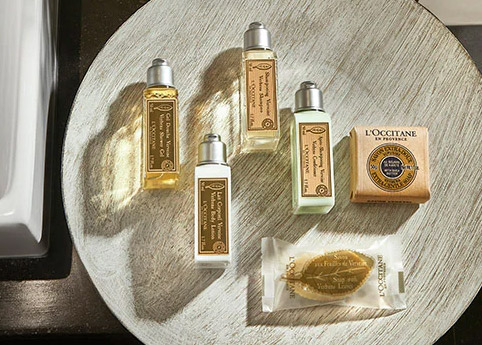 VERBENA
Step into a magical moment with our Verbena collection. This refreshing sensation is at the heart of this vibrant and radiant collection perfumed with Verbena lemony freshness that revives the body and mind.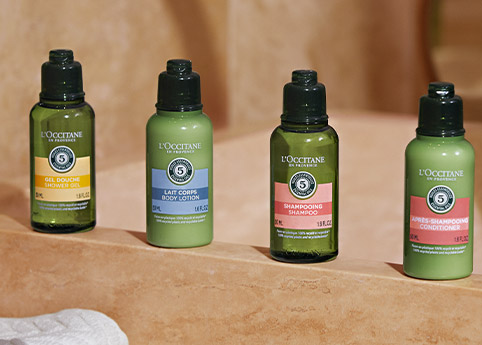 Aromachologie
The Aromachology Collection by L'Occitane includes natural essential oils based beauty products for skin, hair, body and for a relaxed mind.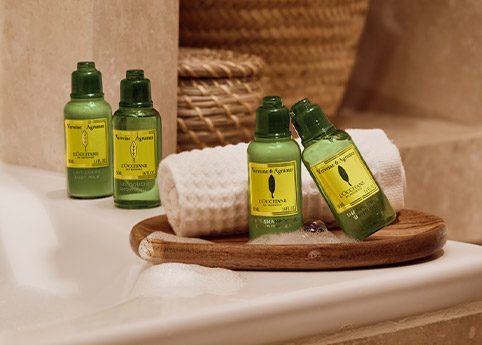 CITRUS VERBENA
With organic verbena extract from Provence and lemon, every facet of freshness is captured in this blend of citrus fruits. Our bottles are made out of 100% recycled and recyclable plastic material, according to local recycling programs.