How to purchase Online using Tamara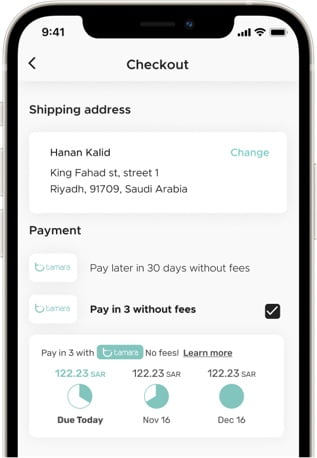 Choose Tamara on the Payment Page
Pay within thirty days or in three payments over 60 days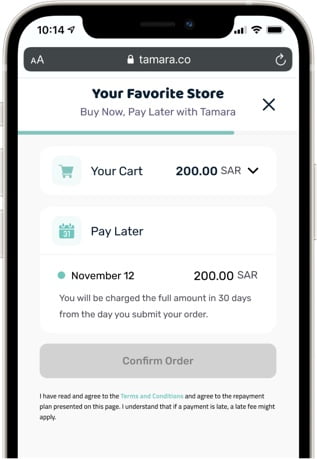 Enter your data
ID and phone number for your first order and checkout in one easy step from there on out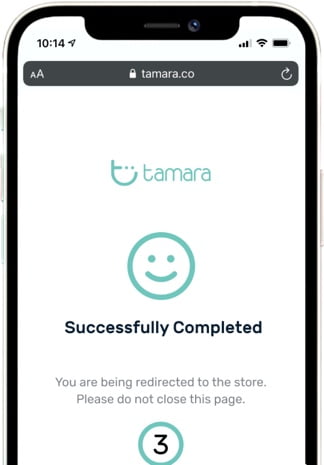 Receive your order…and pay later!
Enjoy your purchase before having to pay for it
Frequently asked questions
If you're older than 18 years of age and are a legal citizen or resident of Saudi Arabia, the United Arab Emirates, or Kuwait, then yes, you are!
There could be several reasons, including but not limited to the following:
Your card isn't activated or fit for e-commerce
You have prior commitments to your bank/telecommunications company and/or are flagged by Simah/Al Etihad Credit Bureau (AECB)/Ci-Net.
You have unpaid bills from tamara
tamara's intricate risk system considers the value of your purchase too high.
The value of the items you're trying to buy exceeds the allowed limit.
If none of the above reasons apply to you, please try with a different card!
The store may have maximum or minimum purchase limits that prevent you from completing your order. We may also not have partnered with the store yet.