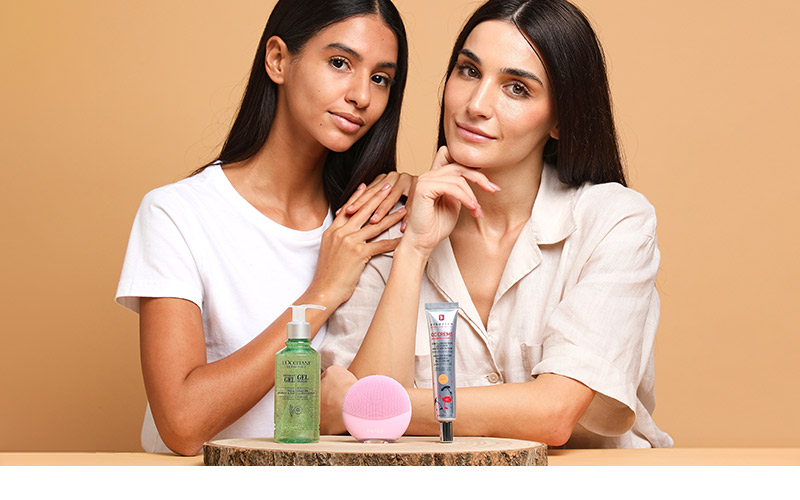 Be Natural, Be Powerful, Be You!
Together in one box, we have connected the power of nature with the power of technology to help women feel more confident with their natural beauty.
Discover the limited edition L'Occitane x Foreo beauty kits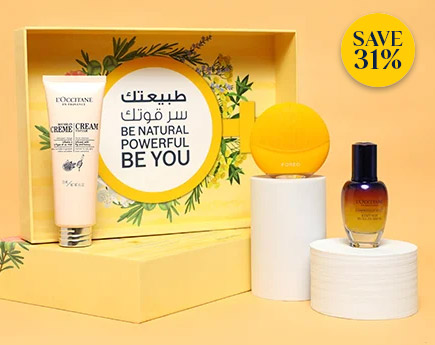 FOR ALL SKIN TYPES
Overnight Skincare Routine
Deep Clean, Revitalize the skin, Glow
Wake up each morning with fresh, rested healthy-looking skin with this limited edition L'Occitane x Foreo beauty collaboration box!
SHOP NOW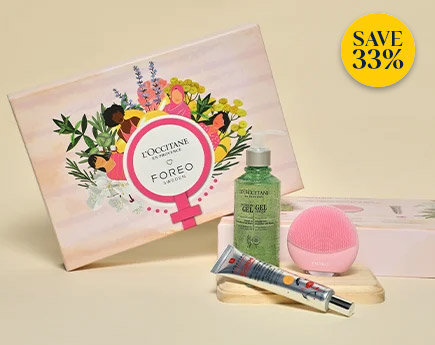 FOR ALL SKIN TYPES
Daily Essentials Routine
Deep Clean, Revitalize the skin, Glow
Discover the limited edition L'occitane x Foreo collaboration beauty box to brighten up your day and your skin!
SHOP NOW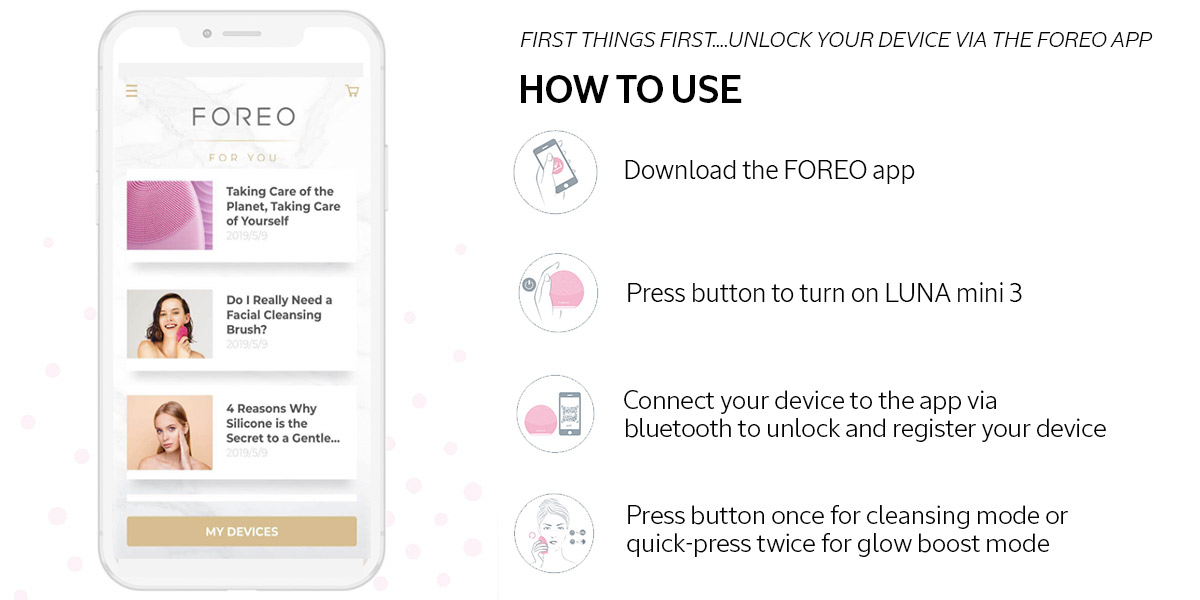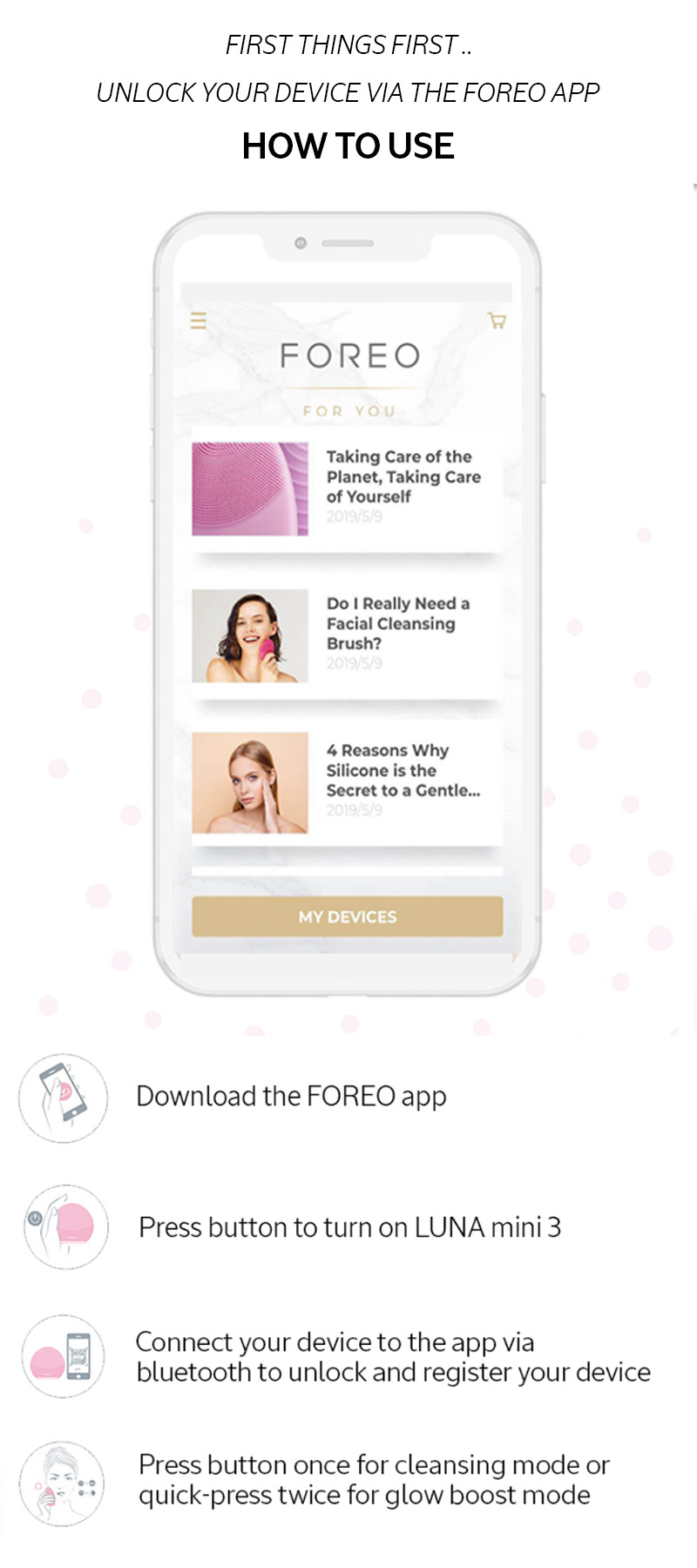 WHAT CLEANSER IS RIGHT FOR ME?
A foaming cleanser can come in a few forms; a pre-foamed formula, a cream-to-foam, and a gel-to-foam. Whilst these textures are traditionally geared towards a more combination skin type, at L'OCCITANE, our foam formulas are designed to still provide a boost of hydration to the skin, making them suitable for all skin types.

Try our Cream To-Foam Facial Cleanser that is infused with soothing organic fig and protecting honey from Provence. It envelops skin in a cocoon of softness and leaves it feeling soft, supple and refreshed.
A gel cleanser is the lightest of the formulas which still provides a deep cleanse, removing excess oil and preventing congestion in combination/oily skin types. Lightweight on the skin, they prepare even the oiliest of complexions for the rest of the skin care routine whilst still respecting the skin barrier.

Infused with cucumber, our Gel To-Foam facial cleanser, helps reduce blemishes while gently cleanses your skin. It removes impurities and make-up, leaves skin feeling soft, comfortable and purified.
A more traditional texture for cleansers, the milk cleanser offers the gentlest clean of all, suitable for all skin types, even the most sensitive. Used to both remove makeup, as well as cleanse the skin itself, the benefits of milk cleanser mean it is a brilliant all-in-one product to have on your bathroom shelf.

Try our Cleansing Infusions Cleansing Milk to be transported to the English countryside with extracts of fig and honey, whilst leaving your skin hydrated and healthy.
While not necessarily providing a deep cleanse, there is absolutely a time and a place for a gentle Micellar Water. Whether it be to remove make-up, while travelling or simply in a rush, a micellar water will be able to refresh your skin and cleanse the surface without drying out you skin like a traditional face wipe.

Our 3-in-1 Micellar water is a treat for the whole face, even the eyes, with the soothing cucumber and purifying thyme.
The richest of all our cleansers, oils and balms are great for a luxurious cleanse whilst being suitable for drier and more mature skin types. There are many benefits of oil cleanser as they are nourishing on the skin, but also make for the most powerful make-up and SPF remover of all the formulas.

Try our Cleansing Infusions Oil-to-Milk Cleanser for a powerful yet soothing cleanse with the comfort of immortelle essential oil and calendula.

Click here to explore our makeup removers & cleansers here to find the perfect one for you.